When we peel back the layers of what our company stands for- we just keep finding "family" at the heart of it all. Above all the givens (top notch quality, convenient service, etc.), when it comes down to it, we're just families serving families. 
This dealership is a tried-and-true, four-generations-deep, family business. But beyond our literal family, we hire with a family mindset which means our entire team is welcomed into the fold. Then, at the end of the day, we each go home to our own families, knowing we gave it our all to support them best. 
To tie it all together, these layers of family really have one in mind: yours. We want you safe on the road with peace of mind knowing we're always here to serve you. So what's our vision?
Families serving families.
Simple as that.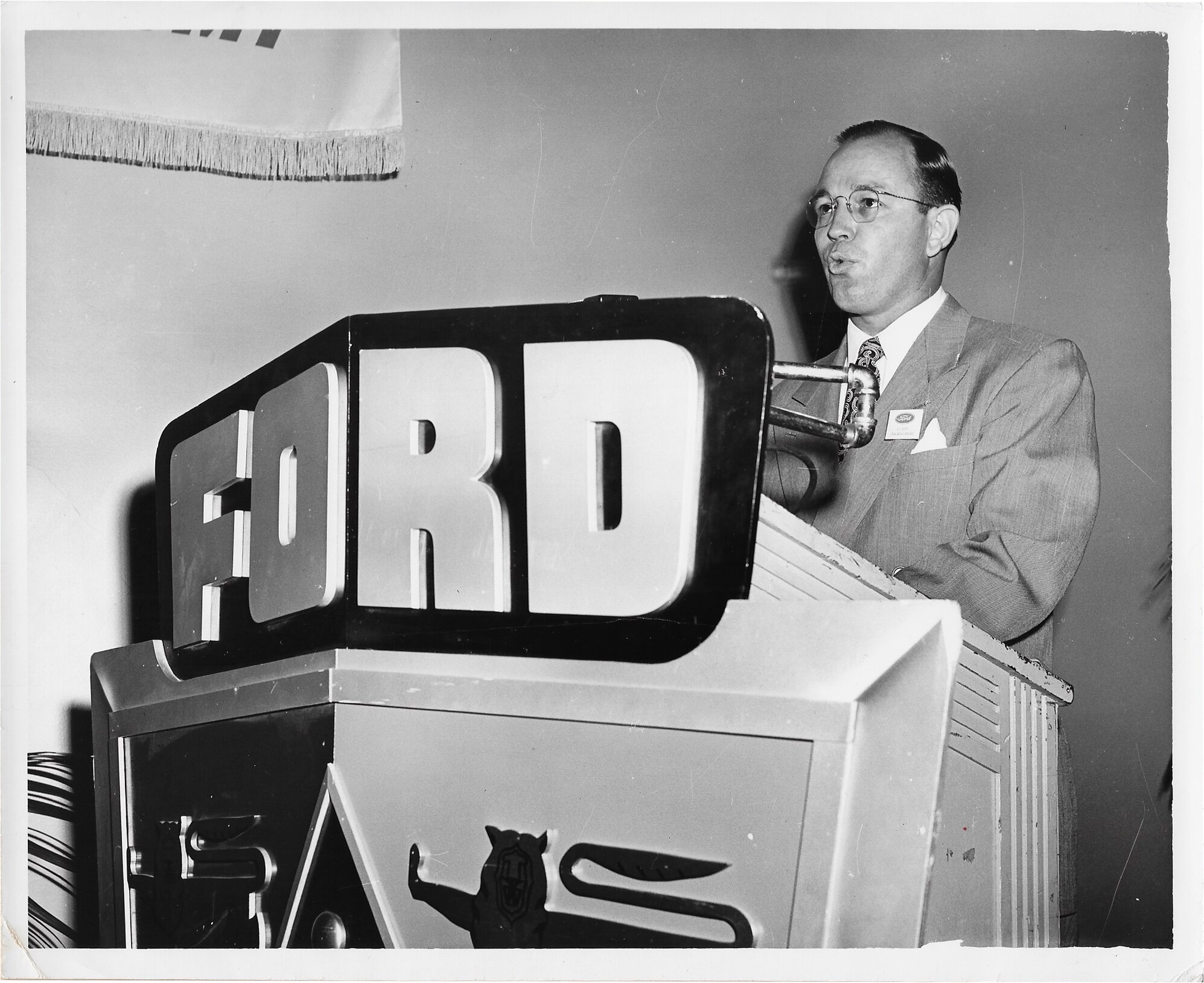 Bill Smith, 1948
The History of Smith Auto Family Levelland

In 1951, Bill H. Smith moved his family to Slaton, Texas and started Slaton Motor Company. Smith had previously worked for Ford, and quickly fell in love with the car business. He had the charisma of a true salesman, and the Slaton Motor Company was a success!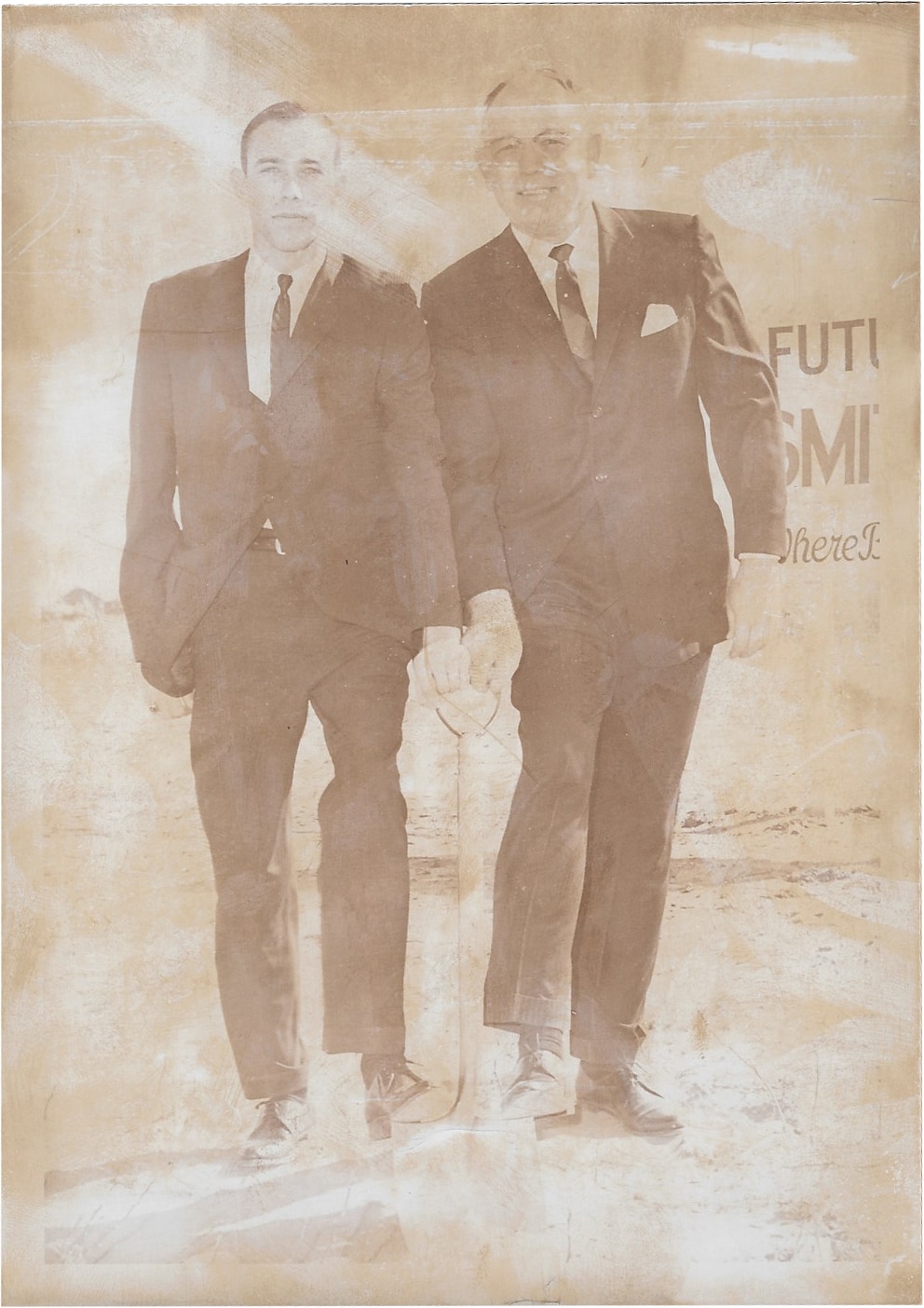 By 1965, Bill's son, Steve Smith, was actively involved in the store. In 1966 the father and son moved from their original downtown location to 1700 W. Division, and renamed the family business "Smith Ford." Our Slaton store remains at this address today. 

In 1982, Steve's daughter, Annette began working full 
time at Smith Ford and in 1989, she became the General Manager. Meanwhile, in the small town of West, Texas, Patrick Sykora was earning his stripes at the family dealership, Sykora Family Ford. In 1997, Annette and Pat were married and became partners in the Slaton dealership.
1999 brought the expansion to two locations, Slaton and Levelland. The name was changed to "Smith South Plains" to reflect our family business which would now serve a large part of the south plains area.
Both locations are open today with full operations in Levelland, and used car sales/service in Slaton. Pat and Annette still take an active role in the business as the owners/operators. The family atmosphere lives on as three of their five children, as well as one son-in-law, have joined the business.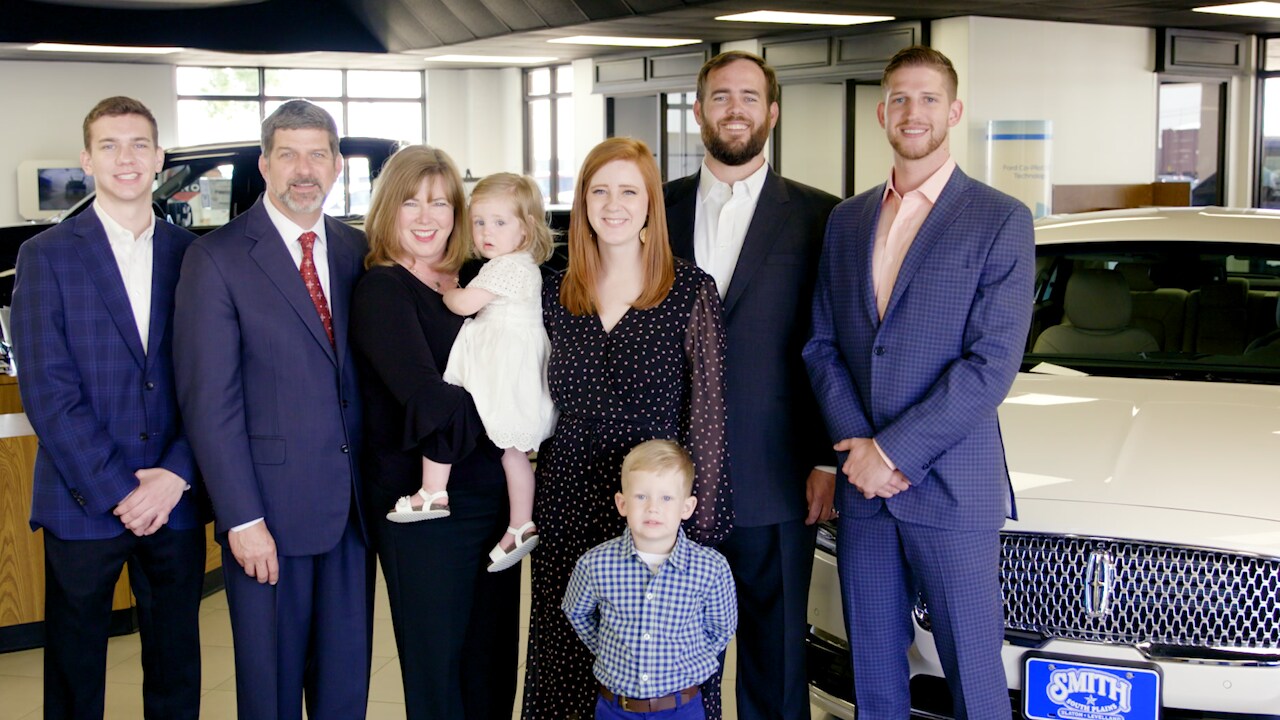 Left to Right: Ryan Sykora (parts), Patrick Sykora (owner), Annette Sykora (owner), Clara Campbell (sweetest baby), Nicole Campbell (marketing and bdc), Morgan Campbell (spokesman), Tell Campbell (service manager), Holden Sykora (sales manager)
Who We Are Today

Our dealership is staffed with a great team, and we focus on delivering superior service to our customers. Our atmosphere is one of familiarity and cheer, and we believe that going the extra mile is just part of the norm. We like to think of ourselves as one big family, just helping good folks get the car they want, and even making the process, dare we say it, fun.

We hope when you visit, you'll sense something different about our dealership. Something honest, warm, and something worth your business.